Who's behind Redfire Digital?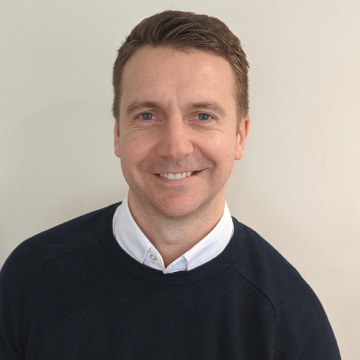 Carl Owens
Carl is passionate about software and continually looks for ways to improve on design and development. He loves the process of being presented with a challenge, creating a plan and delivering a well crafted solution.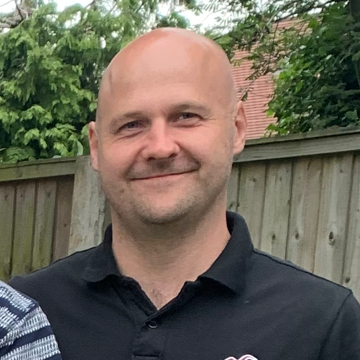 Graham Owens
Graham has a long-standing love of figuring out how things work. He will routinely immerse himself in a technology and emerge knowing all the ins and outs, providing vital knowledge to any project he is involved with.
Our Beginnings
We started on our journey working for large software companies, building e-commerce websites for big corporations. The work was solid, and we learned a lot, but it lacked that spark, that sense of purpose we craved.
So, we set out to reignite our passion for software. We found our fire in helping small and medium-sized businesses tackle real-world challenges.
However, we have made mistakes along the way. One of which was relying on one or two clients. One of our long-term clients, with whom we had informal arrangements in exchange for software development work, made a significant decision. In their pursuits, they distributed the shares we thought we had in their businesses. The lesson learned was clear: it was time for us to broaden our horizons and extend our services to a diverse range of clients.
Now we work with a wide range of clients in multiple industries from building, manufacturing, automotive and education. We build custom websites with unique processes and software, as well as mobile and desktop applications.
We are here to lend a helping hand in streamlining your systems and processes. We believe every business deserves this, and it doesn't have to be a massive expense like some software agencies.
Our Approach
Act, Assess, Adjust, Repeat
Adapting to feedback and the demands of your customers is vital. We must ensure we continuously examine trends and behavior to best place your business in the market.

Feedback
Through direct communication, analytics, payments, conversion rates etc, we are constantly getting feedback. This all needs to be packaged in a digestible way so that new insights can be gleamed.
Explore
Have an idea on how to increase sales? Let try it out and implement that feature / journey. We measure the previous results against the new and so can see how to improve.
Software Development
The value in software comes from it doing what it is meant to do, and in it's ability to be changed at low cost.
Agile Practices
We work in small iterations to provide you with continuous delivery and the opportunity to change course if things are not as you hoped. Transparency, communication, simplicity, feedback, courage are the core ideals we strive towards.
Scoping and Budgeting
We provide a costed view of the whole app - with "must haves", "should haves" and "nice to haves". We guide the project by focusing in what provides the maximum ROI for the cheapest cost.
Risk Analysis
You need to know where the risks are when going into a project. For this we provide clear communication around budget, schedule, performance and user adoption risks.
Domain Driven Development
Making the core functionality central to our applications allows us to make changes easily and cheaply while also providing a clear architecture for our systems.
Test Driven Development
Writing failing tests before actually creating the functionality drives the best software design and forces us to think though a solutions thoroughly.